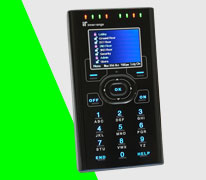 Security Alarm Systems are the foundation of any property security solution. The installation of an alarm system is a vital investment in protecting your home or business through prevention of unwanted intrusion and theft.
Alarm systems incorporate motion detectors, door sensors, sirens, strobe lights, keypads and occasionally remotes/fobs, all working together to alert appropriate persons in the event of an alarm. When you combine this with the latest in automation technology, alarm systems can even be used to control a variety of appliances. Lights, locks, air-conditioners etc. can all be activated from an off-site computer or smartphone 24 hours a day, 7 days a week.
At Aztech Integrated Systems, we install and service alarm systems ranging from simple residential alarms to highly sophisticated, multi-zoned corporate systems throughout Brisbane and the Gold Coast. We are suitably experienced and qualified to identify weak points intruders will likely use as a point of entry or escape and will ensure such points are well covered for early detection. In addition, we can provide back to base alarm monitoring and CCTV integration to further increase the effectiveness of your alarm system and improve peace of mind.
View Products
Residential & Retail Alarm Systems
View Products