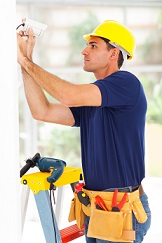 Aztech Integrated Systems security installation services encompass a wide variety of security systems, including CCTV and alarm systems, as well as intercoms, gate automation and access control systems. We deliver these services to residential & business customers in Brisbane, on the Gold Coast and in the greater South East Queensland region.
With ongoing commitment, we have grown with the security industry, embracing new technology and innovations to provide the highest quality installations.
We deliver our installation services through the most proficient and fully licensed technicians in the industry, who partake in regular training to keep them at the top of their field thereby ensuring our work exceeds best practice and complies with the highest Australian Standards. Our project managers and installation teams are committed to meeting project timelines so you can rest assured your security system installation will be delivered on time, every time.