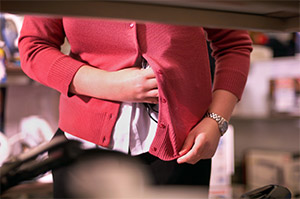 Are you in full control of your business security? Can you clearly identify every patron that walks through your doors? Do you know what your staff are doing when you are not there?
Retail industry research has shown that reducing shoplifting by as little as 3% can result in a profit increase of 25%.
Aztech Integrated Systems can recommend a Digital IP CCTV system to suit your business and budget. A CCTV system is not only a great deterrent to potential theft and armed hold ups but in the event of an incident, can provide high definition images of the offender to the police increasing the likelihood of an arrest.
At Aztech Integrated Systems we have made it our business to help safeguard people, property and possessions. We offer a full range of security services on the Gold Coast and embrace tried and tested technologies. Our highly trained security consultants are experienced in system design, installation, monitoring and maintenance and will ensure your security package is tailored to your specific needs and budget.